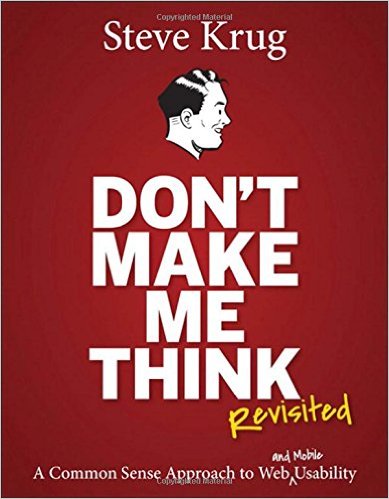 In 2016, Seth recommended "Don't Make Me Think, Revisited" by Steve Krug and said...
A book I wish I'd read earlier in my career
(Source: Link)
Looking for something else?
Other books recommended by Seth in this category include:
What others thought about "Don't Make Me Think, Revisited"
From GoodReads.com
Average Rating:
4.2 rating based on 26,431 ratings (all editions)
ISBN-10:
0321965515
ISBN-13:
9780321965516
Goodreads:
18197267
Author(s):Publisher:
New Riders Publishing
Published:
12/24/2013
Since Don't Make Me Think was first published in 2000, over 400,000 Web designers and developers have relied on Steve Krug's guide to help them understand the principles of intuitive navigation and information design.
In this 3rd edition, Steve returns with fresh perspective to reexamine the principles that made Don't Make Me Think a classic-–with updated examples and a new chapter on mobile usability. And it's still short, profusely illustrated…and best of all–fun to read.
If you've read it before, you'll rediscover what made Don't Make Me Think so essential to Web designers and developers around the world. If you've never read it, you'll see why so many people have said it should be required reading for anyone working on Web sites.
From Amazon
410 Gone
ScrapeAZon could not connect to Amazon or was otherwise unable to retrieve data from Amazon. Please check your Internet connectivity, your ScrapeAZon settings, your country code, and your shortcode configuration.
Search Again