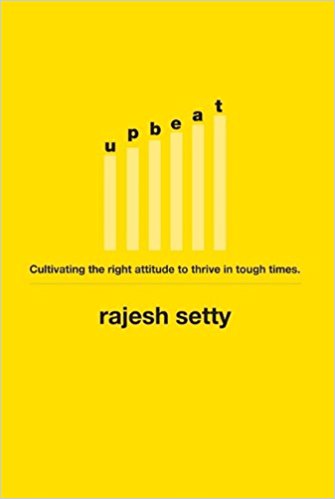 In 2009, Seth recommended "Upbeat" by Rajesh Setty and said...
New marketing and new business thinking for those open to hearing it. Rajesh is consistently generous with his wisdom.
(Source: Link)
Looking for something else?
Other books recommended by Seth in this category include:
What others thought about "Upbeat"
From GoodReads.com
Average Rating:
3.4 rating based on 7 ratings (all editions)
ISBN-10:
1935073036
ISBN-13:
9781935073031
Goodreads:
6475136
Author(s):Publisher:
Rvive Books
Published:
5/1/2009
Recession makes it hard for everyone. Rising unemployment, weak stock markets, tough credit markets, weak demand, fierce competition for that weak demand, uncertainty about when this will all end are just a start. It seems like there are just too many things out of our control during a recession. It takes a lot to make a significant difference in a good economy. In a bad economy, it takes a significant effort just to produce something meaningful. Rather than going all out (when it is MOST required, ) most people choose to give up quickly, thinking nothing will happen anyway. In other words, they choose to participate in a recession. While this is generally true, there is one thing that is under our control-to have an UPBEAT attitude that's recession-proof. How we survive through the recession and thrive will depend largely on what each of us did before we reached this place and what every one of us will do during these times.
From Amazon
410 Gone
ScrapeAZon could not connect to Amazon or was otherwise unable to retrieve data from Amazon. Please check your Internet connectivity, your ScrapeAZon settings, your country code, and your shortcode configuration.
Search Again